In Dodoma YEP Tanzania is supporting a local entrepreneur to develop a grape farm in order to start creating his own wine. The farm employs youth from the rural village for the work to be done and during the job the youth gets trained and gets experienced in this kind of work.
The goal is to supply jobs during the development of the grape farm and once the youth has gained sufficient experience, they will be supported to start a small farm for themselves. The projects guarantees that, after harvest, the young farmers in the project can sell their grapes.
We aim to support 1 group, 4-6 youth, every 2 year to start farming 1-2 acres of [grape farm for their own risk and return. Creating: youth entrepreneurship, youth employment, youth empowerment.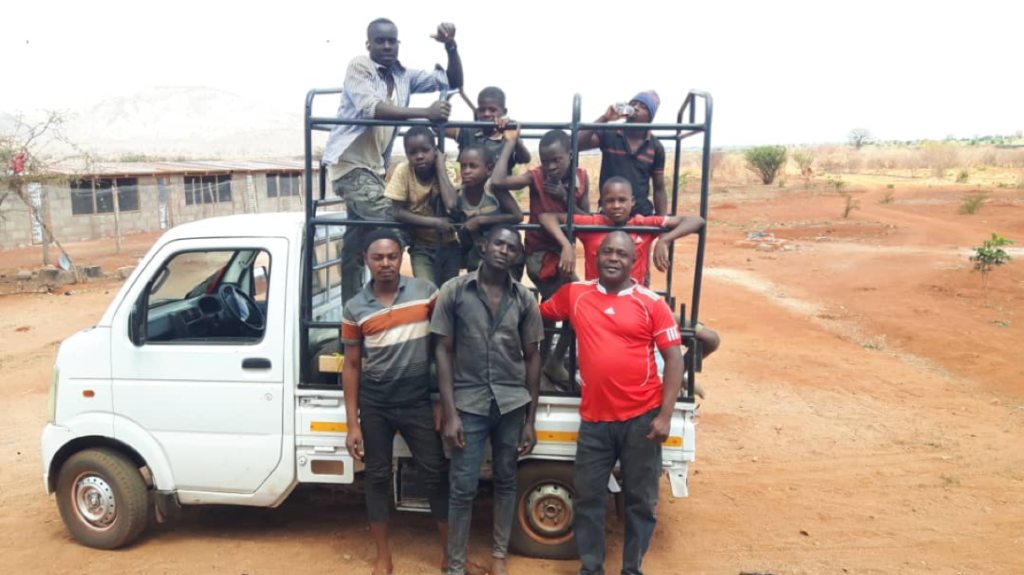 The youth and mister Jossee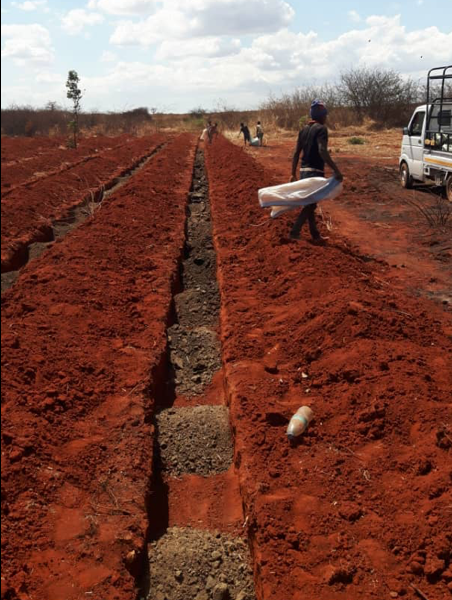 Preparing the farm with fertiliser before planting
Tabs connected to water tanks are available around the farm